What Our Patients Say
What others say about chiropractic care can help you make the right health care choice. Review a selection of Powell Chiropractic Center patient testimonials below and please email me or contact the office if you have any questions.
Yours in Health
Drs. William Powell Sr.
William Powell Jr.
and Matthew Powell
---
I am grateful for this caring "family of people"
After years of back pain due to a fall in 1997, I have finally gotten relief.  I was referred to Dr. Matt by my neurologist and after the first visit I knew I was in good hands.  I began to slowly get better and now only go once every 4 weeks.  I know my body much better now as the result of having my spine properly aligned and can now tell when I'm not!
I am grateful for this caring "family of people" who care about the health and well being of their patients!  I tell everyone that they should go even when not in pain so they can be better educated on how to care for their most important possession, their spine.  Thank you Powell Chiropractic for putting this "Humpty Dumpty" back together again!
Sincerely,
–Mary L.
I was given an excellent consultation and evaluation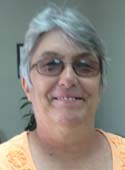 "In September of 2011, I injured my lower back moving furniture around the house. I continued to ignore the discomfort until I could no longer tolerate the pain.
I knew at that time, that I need to seek care. I did not want to just take "another pill" to feel better. I sought treatment at Powell Chiropractic where I was given an excellent consultation and evaluation prior to starting treatment.
It was not long before my lower back was feeling normal again. I have since reaped the rewards of continuing to keep my spine in proper alignment. Oh, if I had only known years ago how much better my entire body feels with continued treatments, I would have done this years ago! The entire staff at the office is caring, professional, honest, and truly seek to improve one's entire health without the need for medication."
–Diane G.
After my 1st visit, I'm feeling 100% better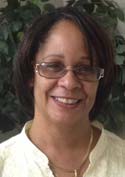 July 2, 2013
"Dr. Powell is a fantastic Doctor and his professionalism is outstanding. When I came to Dr. Powell in April 2013, I was suffering from severe headaches and neck pain; now after my first visit I can say that I'm feeling 100% better. Dr. Powell diagnosed and corrected the issues I was having with a gentle touch, knowing just where the problem is and my range of motion has increased dramatically. I find him caring, diligent and compassionate with just a touch of humor thrown in to make you feel relaxed and at ease. I do recommend him to anyone that complains of issue with neck and back."
Very Respectfully,
–Lauren B.
With spinal adjustments the pain has subsided.
"When I first came to Powell Chiropractic, I had never been to a chiropractor before so I didn't know what to expect. The staff was friendly and explained everything very well. They made the experience a positive one for me.
I came to Dr. Powell suffering with back, neck, and shoulder pains. I also suffer with migraines. Most of my problems were caused by my top three vertebrae were missing the "cushion" needed at the base of the neck and it was causing pain. It was a result of an old whiplash injury from high school. The shoulder pain was also complicated from an old fall and all these factors were causing pain.
With spinal adjustments the pain has subsided.
I would definitely recommend Powell Chiropractic. It has helped me."
–Regina G.
Greatly improved my quality of life
"I came to Dr. Matthew Powell with nearly daily headaches. Another doctor had told me it was a combination migraine and tension headache. Dr. Powell discovered that I had arthritic damage that was due to a trauma in my teen years or earlier. Under his care, within months my headaches were drastically improved. They are less frequent and less severe. I never knew my days could be so much less painful and it has greatly improved my quality of life."
–Laurie G.
How long you choose to benefit from chiropractic care is always up to you. Get started today! (228) 467-1018